Dr. Thane DeWeese is board certified in orthopedic surgery and is fellowship-trained in adult joint reconstruction. He is a member of the American Academy of Orthopaedic Surgeons, American Medical Association, American Association of Hip and Knee Surgeons, and Southern Orthopaedic Association. Dr. DeWeese has practiced in Paducah since 2001. He specializes in anterior supine hip replacement, partial/full knee replacement, shoulder replacement, and revision surgery for the hip, knee, and shoulder. He has authored several research articles published in peer-reviewed journals.
Associations
Mercy Health Musculoskeletal Institute (2016-2019) – Member (Improve orthopedic care in the Mercy Health System)
Reconstruction Innovation (2017-present) – Co-founding member (Group of orthopedic surgeons improving outcomes of total hip and knee replacement.)
University of Kentucky College of Engineering/Paducah Campus (2020-present) – Adviser (Assists with mechanical engineering professors and students to improve surgical instruments and patient mobility.)
Bon Secours Mercy Health Orthopedic Service Line (2020-present) – Steering Committee Member (Enhance the quality, efficiency, and cost-effectiveness of orthopedic care delivered in Bon Secours system.)
Education
Texas Christian University, Fort Worth, TX – Bachelor of Arts in chemistry, Summa Cum Laude
Washington University, St. Louis, MO – Bachelor of Science in mechanical engineering, Summa Cum Laude
Vanderbilt University School of Medicine, Nashville, TN (1986-1991)
Emory University School of Medicine, Atlanta, GA (1991-1992) – General Surgery Internship
Emory University School of Medicine, Atlanta, GA (1992-1996) – Orthopedic Surgery Residency
Missouri Bone and Joint Center, St Louis, MO (1996-1997) – Adult Joint Reconstruction Fellowship
Memberships & Accreditations
Fellow of the American Academy of Orthopaedic Surgeons
Diplomat at the American Board of Orthopaedic Surgeons
Southern Orthopedic Association
American Medical Association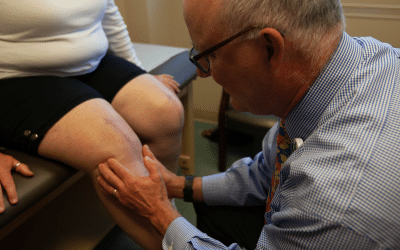 Ever wondered about the difference is between a partial and total knee replacement? Read on to learn more about both and what to expect.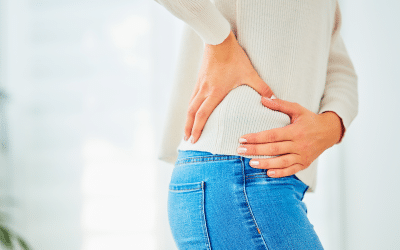 Suffering from hip pain? Read to find out what the cause of your hip pain could be, how to heal it, and resume your normal life.
A Total Knee Replacement Does Not Mean You Lose Your Knee