About Orthopaedic Institute
Please Don't Endure Hours of Travel for Pain Relief.
You can find the orthopedic care you need in your own community. The Orthopaedic Institute of Western Kentucky (OIWK) is the region's largest musculoskeletal service provider and offers treatment that rivals any found in larger cities. 
Brian S. Kern, M.D., K. Brandon Strenge, M.D., and the late Clint P. Hill, M.D. established The Orthopaedic Institute of Western Kentucky in 2009. They saw the need for more surgeons in the area and wanted to increase access to orthopedic care.
The practice grew quickly, attracting more physicians and opening a Main Clinic and Therapy Center, a Pain Management Center, and a Surgery Center. The Orthopaedic Institute of Western Kentucky currently has nine skilled physicians on staff, along with therapists, athletic trainers, nurses, and medical assistants.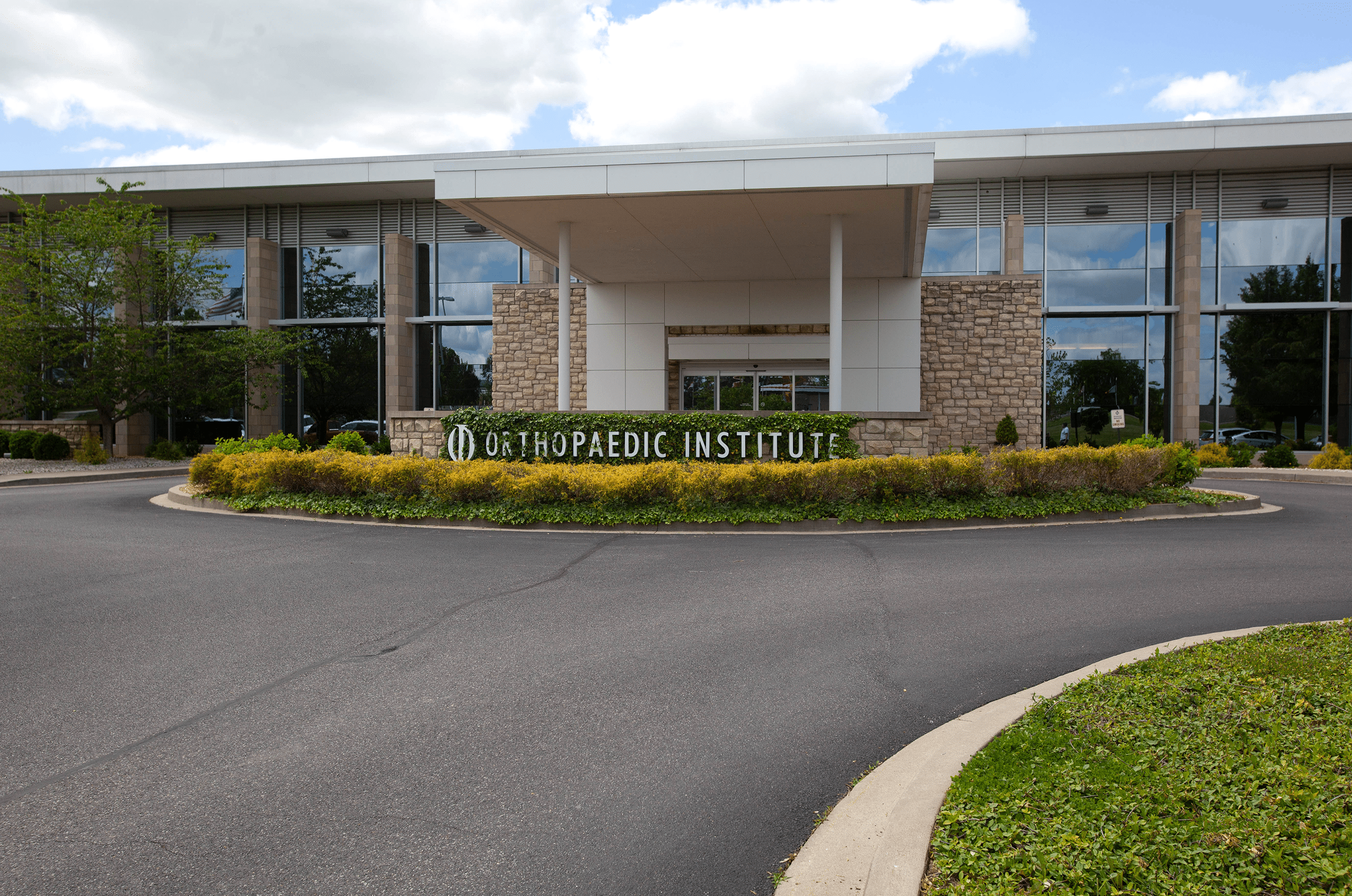 Why Choose The Orthopaedic Institute of Western Kentucky?
Our team of specialists works together to offer comprehensive care. You can get the services you need in one place, including general orthopedics, specialized medicine, X-rays, MRIs, and various therapies. You won't have to drive across the region and beyond to find the right treatment because it's all here. 
You will also receive technologically advanced care. Our doctors serve patients while participating in medical trials, conducting medical research, and writing articles on orthopedics. They stay abreast of the evolving orthopedic world so they can offer the most modern techniques and treatment. This includes computer-guided procedures and 3D printing for custom implants. 
You can visit The Orthopaedic Institute of Western Kentucky whenever you experience musculoskeletal issues. You don't need a referral unless you're seeing a pain physician. Simply make an appointment and tell your story to one of our doctors, knowing they will give you the best and most conservative care possible. Our medical providers don't order tests, prescribe medications, conduct treatments, or perform surgeries unless necessary.
Your treatment is part of our overall service to the area. The Orthopaedic Institute of Western Kentucky is proud of this community, and we do what we can to contribute to it. We support local businesses, donate to causes, and supply orthopedic care to local high school sports programs. 
We also take the best possible care of our neighbors.
The Orthopaedic Institute of Western Kentucky formed because there was a need to help the community. 
OIWK takes pride in providing orthopedic care to the quad-state region. We offer the best treatments and therapies from the most experienced surgeons, therapists, and medical professionals. OIWK uses the latest technology and medical advancements to help our patients return to their functioning quality of life. 
I feel honored to be a part of a great organization and look forward to leading OIWK in the direction that will be most beneficial to our patients and community. We have the tools and the talent to rival orthopedic practices in larger cities. The Orthopaedic Institute of Western Kentucky treats you like family, close to home.