Dr,.Dr. Brian Kern is a board-certified orthopedic surgeon and is fellowship-trained in sports medicine, arthroscopic surgery, and reconstructive surgery of the shoulder and knee. He holds a subspecialist certificate in orthopedic sports medicine. He also specializes in comprehensive shoulder/knee surgery and hip arthroscopy.
Dr. Kern attended Rend Lake College, where he became an Academic All American in baseball and basketball. He also attended St. Louis University on a Division 1 baseball scholarship and earned a Bachelor of Arts in pre-med biology.  Dr. Kern, then, signed a contract to pitch for the Oakland Athletics in professional baseball. While with the Oakland A's, he was named the Dave Stewart Community Service Player of the Year. After a three-year stint in professional baseball, Dr. Kern attended graduate school at St. Louis University and studied biomedical engineering.
After graduating from St. Louis University, Dr. Kern attended the Southern Illinois University School of Medicine before completing an orthopedic surgery residency at Southern Illinois University of Springfield. Finally, he ended his medical training with a sports medicine fellowship at the Southern California Orthopedic Institute in Los Angeles, California.
Dr. Kern has practiced orthopedic medicine at The Orthopaedic Institute of Western Kentucky (OIWK) since it began in 2009. He is also the President of OIWK, the Medical Director of The Orthopaedic Institute Surgery Center, and a member of the Executive Committee for The Orthopaedic Institute of Southern Illinois and Western Kentucky.
Specialties
Comprehensive Shoulder and Knee Surgery
Hip Arthroscopy
Operative Interests
Arthroscopic ACL Reconstruction
Meniscus Surgery
Cartilage Transplant Procedures
Total Knee Replacement
Partial Knee Replacement
Total Shoulder Replacement
Reverse Total Shoulder Replacement
Arthroscopic Rotator Cuff Repair
Arthroscopic Shoulder Labral Repair
Hip Arthroscopy
Carpal Tunnel Surgery
Fracture Care of the Upper and Lower Extremities
Non-Operative Interests
Non-operative Treatment of Arthritis
Non-operative Treatment of Sports Related Injuries includes:
Viscosupplementation (lubrication injections for arthritis)
Steroid Injections
Platelet-rich plasma treatment (PRP)
Stem cell therapy
Education
Rend Lake College – Academic All American in baseball and basketball
St. Louis University – Bachelor of Arts in Pre-Med Biology – Division 1 Baseball Scholarship
St. Louis University – Graduate School Biomedical Engineering
Southern Illinois University School of Medicine (1999-2003)
Southern Illinois University of Springfield (2003-2008) – Orthopedic Surgery Residency
Illinois Army National Guard – Captain (2003-2008)
Southern California Orthopedic Institute in Los Angeles, California – Sports Medicine Fellowship
        (Sports medicine, Arthroscopy, Adult reconstructive surgery on the shoulder and knee)
Memberships & Accreditations
Fellow of the American Academy of Orthopaedic Surgeons
Diplomat at the American Board of Orthopaedic Surgeons
Southern Orthopedic Association
Adjunct Assistant Professor of Orthopedic Surgery at the University of Louisville
Arthroscopy Association of North America
Kentucky Medical Association
Mid American Orthopedic Association
American Medical Association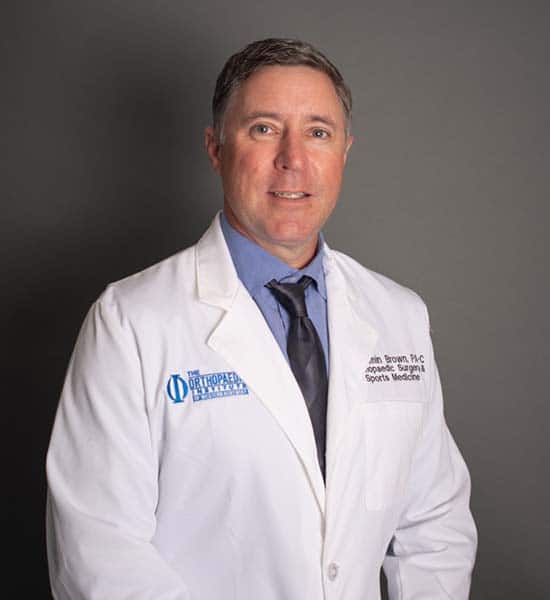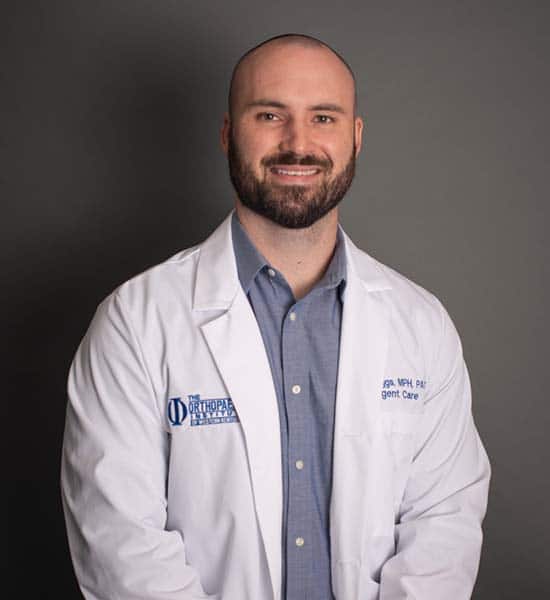 Gaige Jacobs: An ACL Recovery Story